A Professional & Repliable Plumbing Company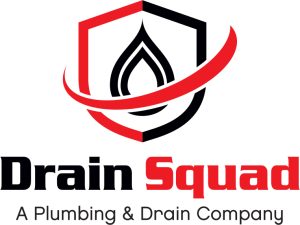 We realize that our customers have choices and we thank you for choosing Drain Squad, A Plumbing and Drain Company, LLC as your full plumbing and drain provider. Our company strives to provide a no nonsense plumbing and drain service company. Drain Squad not only provides honesty and knowledgeable service; we deal with your crisis accurately and precisely.
In addition to Drain Squad fixing your problem; Drain Squad provides each customer with a plumbing inspection and education of your plumbing needs or conditions.
Drain Squad technicians are courteous, knowledgeable, competent and capable of handling a variety of plumbing and drain obstacles. Service technicians arrive to your job site in professional working uniforms and ready to complete your requested task. Service technicians will provide estimates and approvals prior to conducting repair, replacement and/or installation for plumbing, drain and sewer services.
Arizona's Premier Residential & Commercial Plumbing Company
Drain Squad provides services for residential and commercial customers.
Plumbing Services in Litchfield AZ
Drain Squad Plumbing Company Litchfield AZ
Drain Squad did a great job installing a hot water line, and also took time to answer several questions about other plumbing issues. I would not hesitate to recommend them.
I have used Drain Squad for years for assorted problems at different locations and they are always responsive to my needs and do a good job. Raymond is the tech that has been out keeping things in good running order for us and he is very nice to deal with, and very aware of what the problem is, and what the cost will be. This is not always the way with other plumbing companies I've used in the past. Will continue using Drain Squad.
Drain squad has always be easy to deal with . Reasonable prices excellent service.